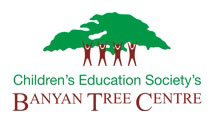 ---
Dharavi, in Mumbai, considered Asia's biggest slum and its residents, is home to migrants to Mumbai, who are mostly from the downtrodden and backward communities, and hail from all religions, castes and creeds.

In April 1954, the Children's Aid Society initiated its Juvenile Service Bureau with the help of the 'Bal Seva Kendra Mandal'. In 1993-94, the Children's Aid Society's Juvenile Service Bureau withdrew its Mumbai centre along with its financial aid. On 3rd September, 1997, under the presidency of Mr Devanand D Dethe, 'Abhinav Vikas Sanstha' was formed and registered.

In 1999, Parvez Damania, Founder and Chairman of Damania Airways and President of the Banyan Tree Centre, saw the potential of a collaboration when visiting the Abhinav Vikas Kendra with his wife, Mrs Roshni Damania. Mr Damania thus made it a point to implement the programs and commitments of the Banyan Tree Centre in this area.
---
Click To Visit - Children's Education Society's Banyan Tree Centre Website
---